Funded by the Government of Alberta, this website connected municipal and land use planners with timely information related to regional planning in Alberta. Information architecture, design and content were informed by extensive user interviews.
The website reached over 20,000 visitors through organic growth in two years.
User Research
UX Design
Website Development
Writing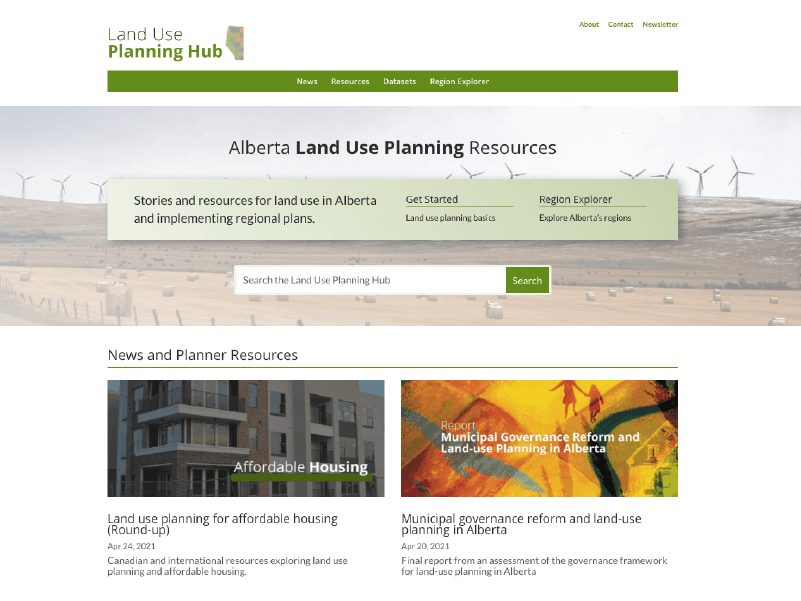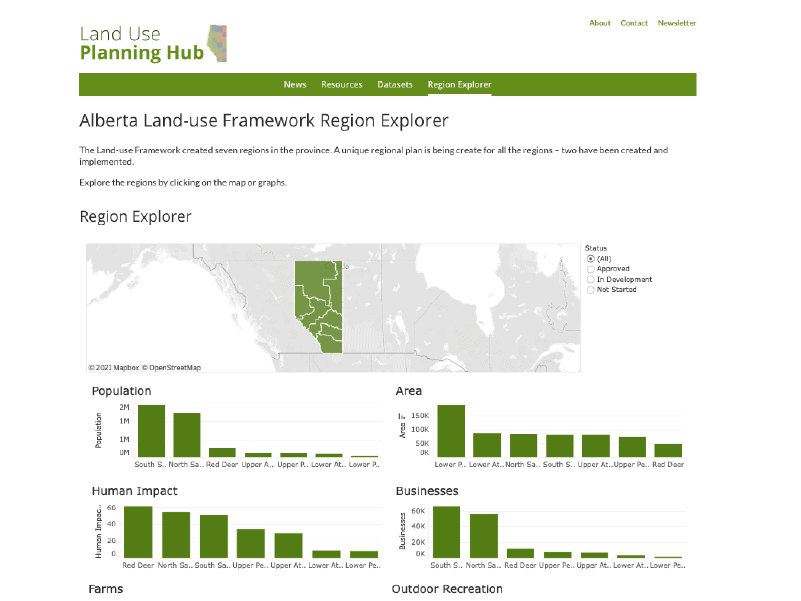 "The Land Use Planning Hub is an attractive, easy to navigate site that is filled with really useful information. I love the in-depth articles – they provide insights into topics that are particularly important to our target audience and keep people coming back for more."
Terri McHugh, Operations Manager
fRI Research, Funding Partner
The goal of the website – as identified by the Land Use Secretariat – was to connect professionals with interest in regional planning in Alberta. Ongoing user interviews of municipal and land use planners identified website functionality and content opportunities.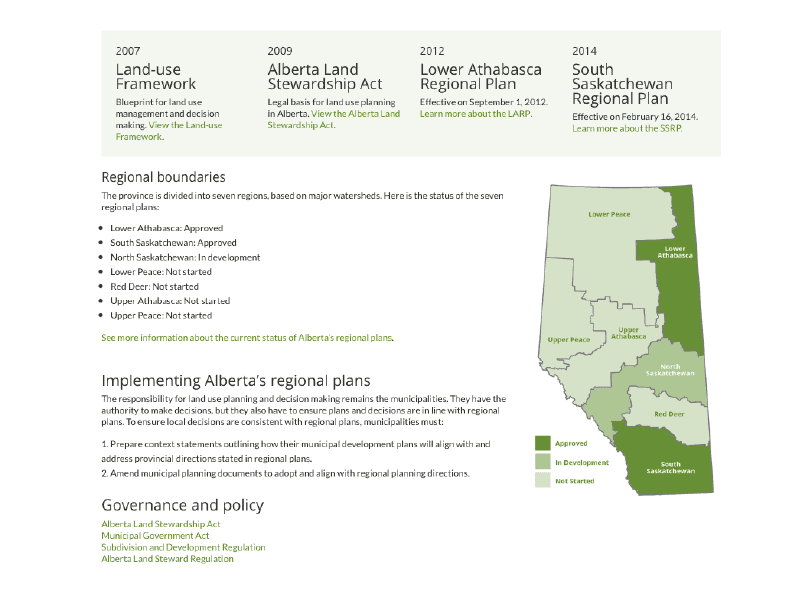 From visual style to information architecture, the website was designed to deliver resources, information and updates on technical topics. Extensive reporting identified successes along with opportunities for growth and improvement.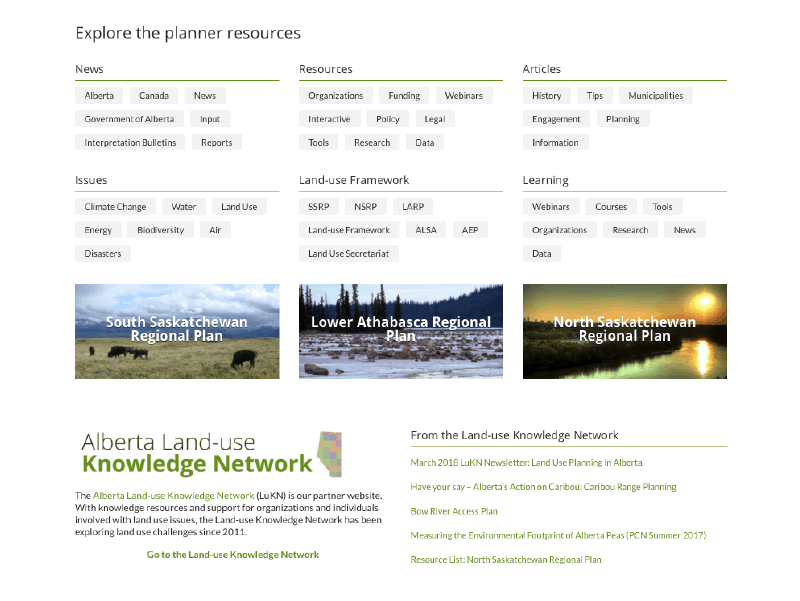 After the website was designed and developed, over 125 articles were written – along with custom graphics, infographics and videos – on technical topics. Core content was created by leveraging user and SME interviews.